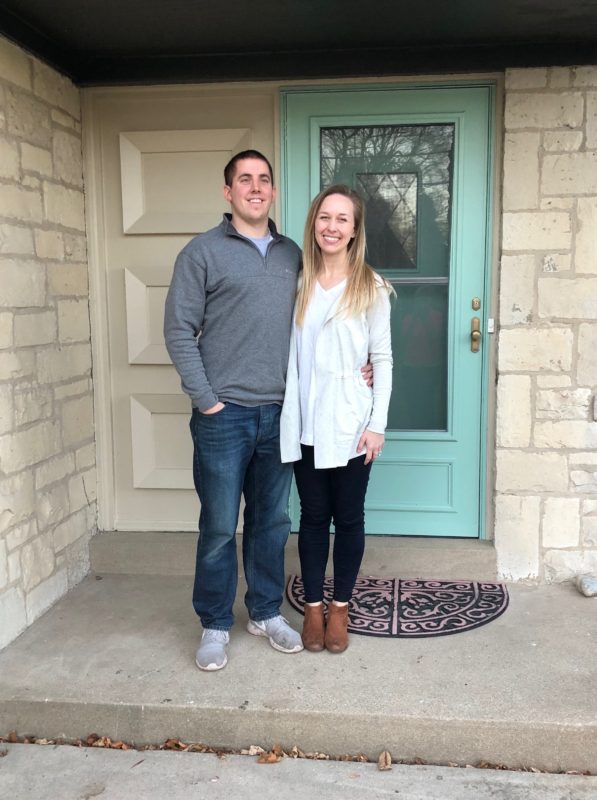 She said: " the first thing I want to do is pick out a new front door"
So, of course, I had to create a card with that in mind!!!
So perfect that we just happen to have Pool Party Stampin' Blends markers!!!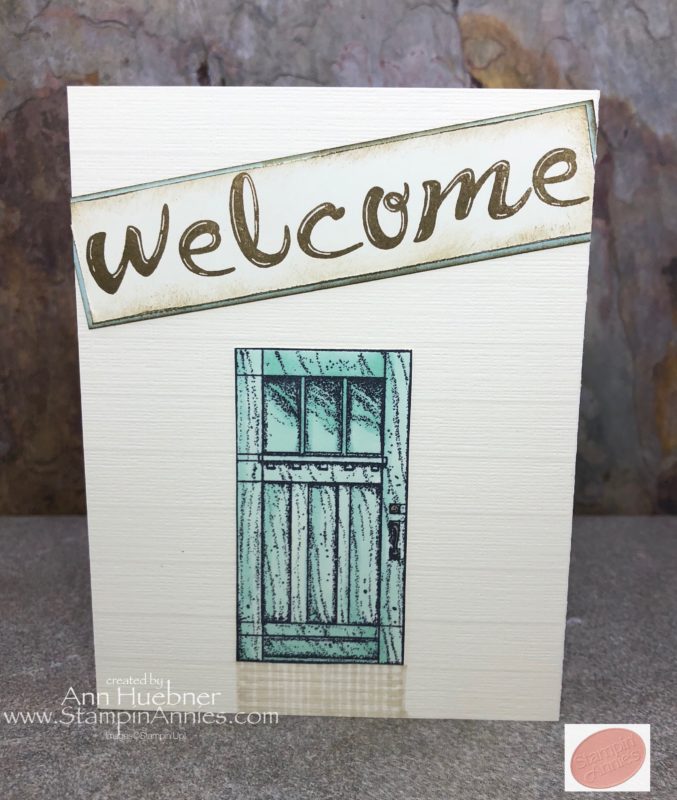 And for two, young, architects using the door from 'In This World' stamp set is perfect!!!
Pull out the Crumb Cake Stampin' Blends combo pack and the Soft Suede Stampin' Write Marker to create a beautiful new door.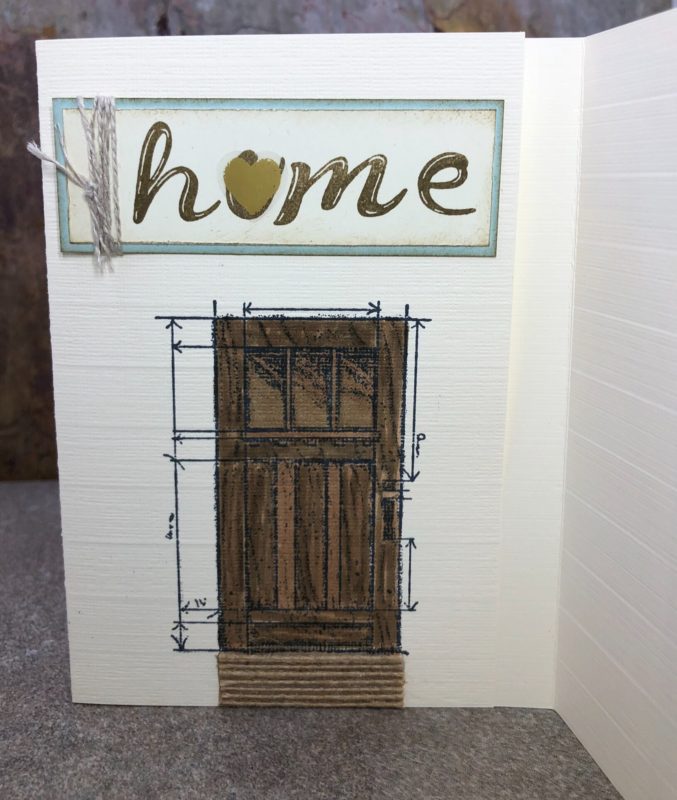 AND the sayings in our new 'Barn Door' stamp set are perfect!!!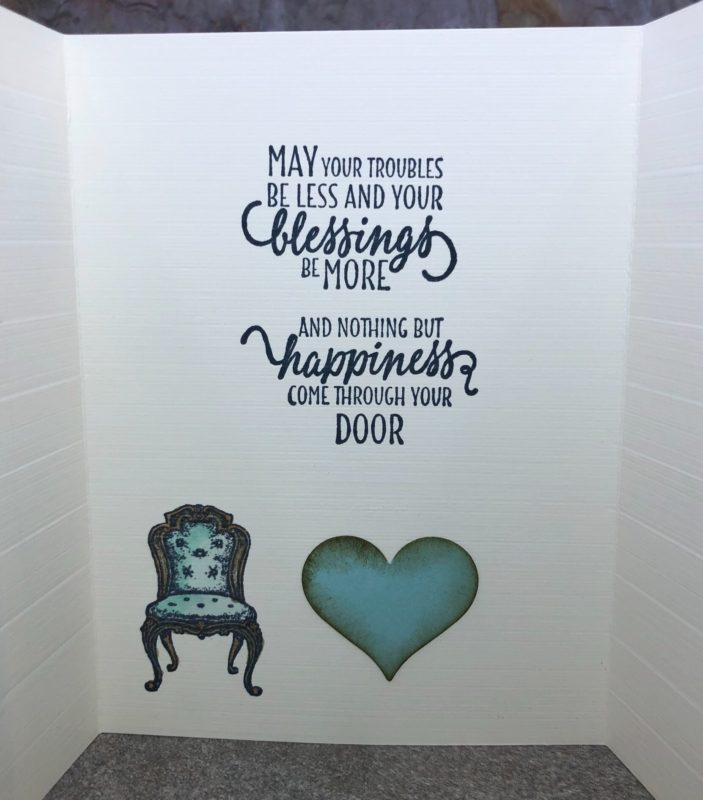 Now for a few of the details…
A gold heart makes a perfect 'o' in 'home'❤  I pulled this heart from the new set of Painted Love Gold Vinyl Stickers.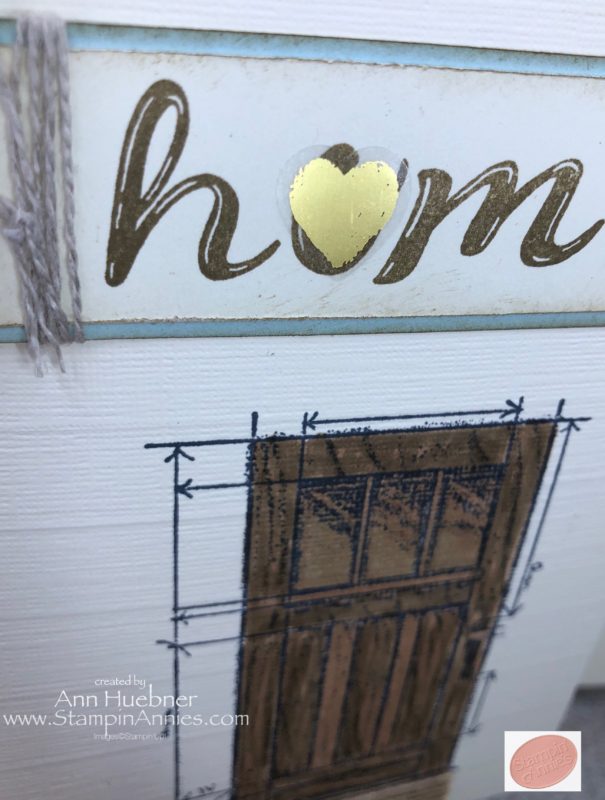 If you take a closer look… I created the look of siding by using the Stampin' Trimmer Scoring Blade, marked every 1/2 inch.  Ok… confession… I didn't realize the home was all stone until I got there.  If I would have known, I would have used the Brick Wall Embossing Folder (#138288)… oops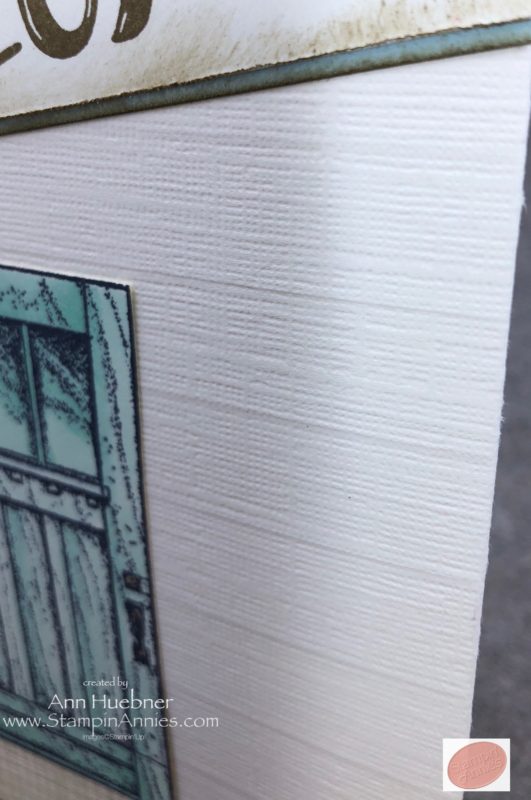 I admit… I miss our retired, textured 12 x 12 cardstock that I used to create this tri-fold card.
I Love to create these original, one-of-a-kind, cards for these special occasions.  For our oldest daughter and son-in-law, we ended the big move-in day by taking pictures of them in front of their first home 🏡.  Welcome Home Alisa & Joe ❤
My favorite part of them opening the card… She said: "oh my gosh… this looks just like the door we looked at!" (meaning the new brown door) ( Nailed it!!! 😉 )
Check out all the ingredients used to create today's card… Click on any item for a closer look and to start adding items to your cart…
February Hostess Code 2GG2FHS3

Thanks for visiting Stampin' Annie's
Lots of Hugs and Paper Inspirations 🏡
Ann ❤
~~~~~~~~~~~~~~~
Thanks for shopping with me.💌